Dbvisit Replicate can be installed with any Windows account. It does not have to be the same account as the Oracle software.
1. Unzip the dbvisit_replicate2.x.x_win.zip to a temporary location.
2. Double click the Dbvisit Replicate Windows installer: dbvrep2.x.x-Inst.exe and click Next in installer.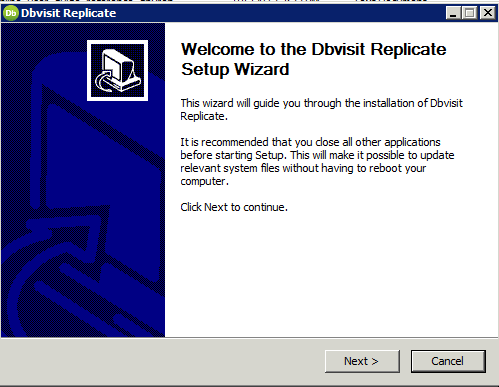 3. Choose the version to install: on 32-bit Windows, only the 32-bit version can be chosen for installation. On 64-bit, both 32-bit and 64-bit are available and it is recommended to use the 64-bit version.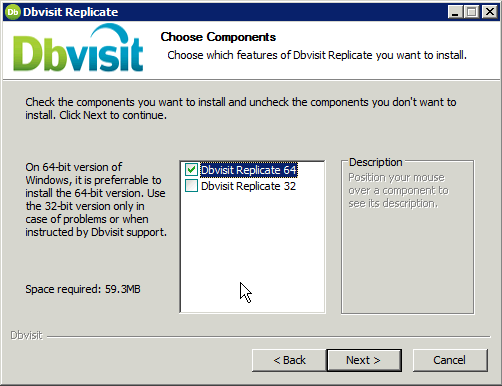 4. Follow the on-screen instructions and choose the location to install Dbvisit Replicate. Note: Dbvisit Replicate will be installed under a subdirectory called "replicate" from the main directory chosen.
5. Test the software by starting the Dbvisit Replicate command console: Start > Dbvisit > Replicate > Dbvisit Replicate Command Console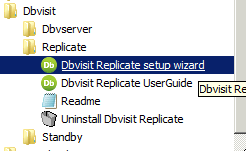 6. Once started the Dbvisit Replicate command console will be shown: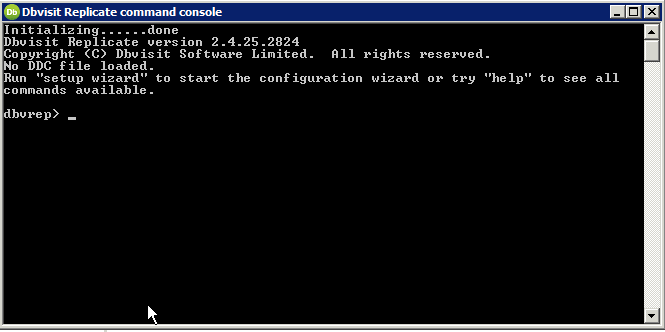 7. Exit out of the command console by typing "exit"
8. The steps above need to be done on both the source (MINE) database server and the target (APPLY) database server.
RAC
For Oracle RAC, install the Dbvisit Replicate software on all RAC nodes in the cluster. Dbvisit Replicate will only ever be active on one node (however Dbvisit Replicate will MINE all RAC threads simultaneously) and Oracle services is used to start Dbvisit Replicate on another node should the current node go down.